"NCSY opened my eyes to meeting people of all backgrounds. In one Shabbat I met hundreds of teens who had one goal in mind which united us all- growth."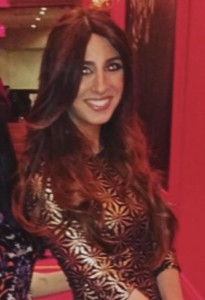 This goal has stayed with Miriam Rahmani until today. As Great Neck's chapter president while a junior in high school, Miriam made the decision to attend Michlelet, NCSY's six week all girls summer program in Israel.
Michlelet was start to a lot of new beginnings for Miriam.  "My summer on Michlelet was the first time I had a dress code that I had to adhere to. I remember one of my advisors taking me shopping so I could buy more modest skirts to wear on the program," Miriam shared. "It was then that I realized that tzniut was an opportunity for me to dress up every day. I guess that's where my love for fashion and putting outfits together came from. I saw dressing modestly as an opportunity to be a kiddush Hashem."
From then on it was Miriam's goal to dress modestly yet beautifully and to help others do the same. Now many years later she runs Halachically Haute, one of the largest modest blogs in America with over 13,000 followers on Instagram and Facebook and has clientele from all over the world.
Miriam currently works as personal shopper, helping others be stylish yet modest. She runs an extremely haute fashion blog, serving as an inspiration to women across America. Showing that dressing modestly does not require one to lose their sense of style, in fact it gives you the ability to enhance the way you can dress.
"What I am doing now is a dream come true," Miriam expressed. She encourages us to, "Don't be afraid to dream big, set high standards for yourself, and have emuna. You can do so much more than you think and you're capable of so much more than you could imagine."