This spotlight article is dedicated to the Leilui Nishmat of Rivke Berkowitz z"l, who was a volunteer chapter advisor for Buffalo NCSY for over 25 years, and dedicated supporter, advisor, and mentor for Upstate NCSY.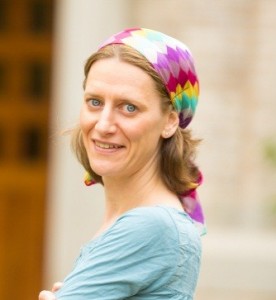 Abi Dauber Sterne grew up in Buffalo, New York where she was involved in Upstate/Har Sinai NCSY in middle school and high school. During middle school, NCSY was important to Abi because she only had a few Orthodox friends in Buffalo. Abi shared that "It provided me with my first chevruta, learning partner, through yeshiva-by-phone," She believes that that has helped set the foundation for her ongoing Torah learning.  
Abi also had a positive experience on NCSY JOLT, where she spent 6 weeks in Ukraine at a camp for underprivileged Jewish kids. Abi said that JOLT " had a profound impact on how I see the broader Jewish world, and the Jews as a global people."  
After high school, Abi went to University of Pennsylvania where she attained a Master's degree in Religious Studies. This jumpstarted her career in informal Jewish education. Her career started at the UJA-Federation of New York for a few years.  She went on to co-found Limmud NY, a festival of Jewish learning and culture for Jews of all ages and backgrounds. Following her work at Limmud NY, Abi, her husband and her 12-week old baby moved to Israel, so she could run the Mandel Jerusalem Fellows. The Mandel Jerusalem Fellows was a program for senior education professionals to develop the educational vision for their next big project. After four years of living in Israel and working for the Mandel Jerusalem Fellows,A bi and her family decided it was time to return to the US.  She was fortunate to be offered a position at Hillel International that built on her expertise.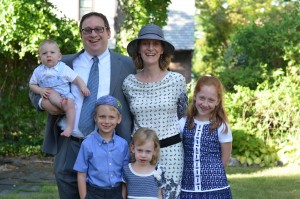 Currently, Abi is the Vice President for Jewish Education & Director of the Meyerhoff Center for Jewish Experience at Hillel International. She works to provide rich Jewish content to college students in North America and around the world. She works with Hillel's 1,000 + professionals to make sure that they have the Jewish fluency necessary for them to be effective Jewish educators and create relationships with college students. Abi helps develop and implement strategy for Jewish education at Hillels around the world. She also works with young professionals, through the Ezra Fellowship, who have been inspired by Judaism and want to share their love with college students. Hillel International provides Jewish resources for Hillel professionals and students, including "Two-Line Torah" (http://www.hillel.org/jewish/jewish-education/two-line-torah) on the Parsha, Jewish conversation guides on a variety of topics, and much more.  
Abi Dauber Sterne now lives in Silver Spring, Maryland with her husband and four children. She has dedicated her career to pluralistic Jewish education where she hopes that each Jew can connect to a facet of Judaism. Her five year goal is to ensure that "Hillel International has Jewish educators at every Hillel, and the ability to provide rich Jewish experiences to all college students. And, on the home front, that I can provide a loving and rich Jewish life to my own children."